Director of Customer Success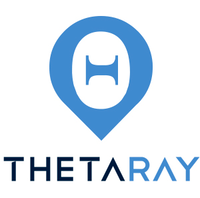 ThetaRay
Full-time
Hod Hasharon, Israel · Remote
Posted on Monday, April 17, 2023
ThetaRay is the leading provider of AI-based Big Data analytics.
We are dedicated to helping financial organizations combat financial crimes through money laundering and facilitating malicious crimes such as terrorist financing, narco trafficking, and human trafficking which negatively impact the global economy.
Our Unsupervised and Semi-Supervised Intuitive AI solutions enable clients to manage risk, detect money laundering schemes, uncover operational issues, and reveal valuable new growth opportunities.
Our customers are our most valued asset, and developing a strong relationship is paramount to our success.
The Director of Customer Success is responsible for leading and managing ThetaRay's customer success team for small and medium-sized businesses. The team is responsible for managing ThetaRay's SMB Customers along the Customer Journey - Onboarding new SMB customers, driving product adoption and usage with customers, and ensuring ongoing satisfaction and value realization by the customers.
The Director will define processes, metrics, and playbooks to build a well-oiled Customer Success team and increase the efficiency of the CS processes and team by greater automation, packaging, and usage of tools.
The role requires experience in addressing the SMB market, as well as excellent leadership and communication skills.
Responsibilities
Lead and manage a team of customer success managers to ensure customer satisfaction and retention
Implement and enforce customer success processes, playbooks, KPIs, and tools
Identify and resolve customer issues.
Work closely with cross-functional teams such as sales, product development, and support to ensure customer success
Analyze customer data and provide actionable insights to improve customer adoption and retention
Communicate customer feedback and needs to relevant teams to drive product and process improvements
Track and report metrics and measures of business performance and customer health; product use, NRR, Churn, Upsell
Requirements
3+ years of experience in leading a customer success team
Strong leadership and management skills
Excellent communication and presentation skills
Strong understanding of customer success best practices for SMB clients
Proven ability to work collaboratively across teams and departments
Strong problem-solving and decision-making skills
Strong organization and management skills
Relevant Bachelor's degree
ThetaRay is an equal opportunity employer.