U.S. Navy, INTELLIGENCE & INFORMATION SECURITY - FL - Application via WayUp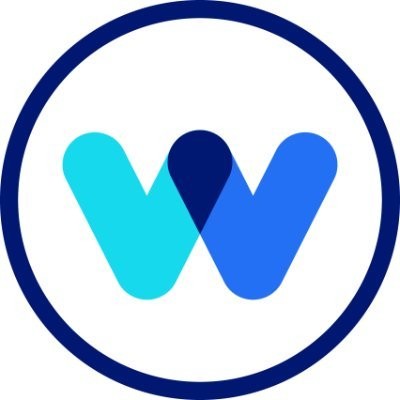 WayUp
IT
Sarasota, FL, USA
Posted on Saturday, June 3, 2023
This role is with U.S. Navy. WayUp is partnering with U.S. Navy to hire top talent.
These careers bring the expertise in all facets of Information Operations, making sure our fleet is capitalizing on the information vulnerabilities of our adversaries. Candidates seeking careers in this field should preferably have a degree that focuses on areas of study such as international relations, political science, government, engineering, physical science, natural science, computer science or other academic fields related to intelligence. INTELLIGENCE AND INFORMATION SECURITY CAREERS IN THE NAVY
INTELLIGENCE OFFICER Lead by employing a thorough understanding of enemy sensors and weapons, strategy and tactics, as well as intelligence collection assets, capabilities and limitations. Deep understanding of the adversary is the key to Naval Intelligence success. Intelligence Officers build this expertise through a combination of formal education, constant study and experience gained through successive operational tours and mobilizations. IOs analyze top-secret information, interpret spy reports and direct the analysis of top-secret satellite imagery. While others may see nothing, you'll use your keen analytical abilities to perceive patterns in internet chatter. And as an IO, you'll be the first to ascertain the implications of the latest intelligence. CRYPOTOLOGIC WARFARE OFFICER CWs provide the Navy with expertise in cryptology, space, signals intelligence (SIGINT), cyberspace operations, and electronic warfare (EW) to ensure freedom of action while achieving military objectives in and through the electromagnetic spectrum, cyberspace, and space. CWs are expected to apply their expertise at the tactical, operational & strategic levels of war while employed on ships, submarines, or aircraft, with Naval Special Warfare, across the Intelligence Community or on major navy and joint staffs. Cryptologic Warfare Officers are technically adept, as well as effective communicators, able to translate complex technical issues into operationally relevant information for Naval and Joint Commanders. INFORMATION PROFESSIONAL OFFICER Information Professionals (IPs) are the Navy's Cyberspace Defensive Operations and Communications Officers with subject matter expertise in networks, computer systems, satellite communications, cyber defense, information & knowledge management, and Command and Control. The community is responsible for the maintenance, operation and development of cutting-edge cyberspace systems as well as global telecommunications and space systems that have been designed to operate under the most adverse conditions, from the deep ocean environment to outer space.
PAY, BENEFITS & EDUCATION OPPORTUNITIES Our people are our most valuable assets, so we care for them well. With world-class training, opportunity to pay for college and advanced degrees, access to the best health care in the country, retirement plans, tax incentives, and more perks than you could have imagined, Navy active-duty benefits are the most competitive out there.
Earn up to $150,000 while finishing your degree
Regular monthly income ranging from $4,000 to $6,000 prior to your graduation
Free graduate education through Post 9/11 GI Bill
30 days of paid vacation time each year
Competitive and pay and bonuses: Total compensation at 4 years of service for Lieutenant in San Diego, CA ($130,000)
Automatic Promotions based on ability and performance
Comprehensive medical and dental care at no cost to sailor
Low-cost childcare services
Opportunities to travel the world
Excellent retirement benefits including Blended Retirement System/Pension and 5% 401K Government matching contribution
Food allowances
A housing allowance that is based upon the location of the school you attend QUALIFICATIONS & REQUIREMENTS To be an eligible candidate, you must be:
A U.S. citizen
19-42 years old (age waiver may be approved on case-by-case basis)
Bachelor's degree or be in pursuit of a bachelor's degree with at least 60 credits hours and be currently enrolled full time to a baccalaureate degree from a non-NROTC affiliated institution accredited institution
Prior Service Navy and other branches of service are welcome to apply Makeup of a competitive candidate:
GPA > 3.0
Completion of Calculus I & II (CW, IP)
Completion of Physics I (CW, IP)
Completion of Physics II (CW)
Physical fitness
Extra-curricular activities
Community involvement
Outstanding character
Great leadership potential
Excellent communication skills WORK ENVIRONMENT Officers in this community have opportunities to serve worldwide aboard ships, on bases and installations and in Joint Intelligence Centers such as the National Security Agency or the Pentagon.