U.S. Navy, Social Worker - Officer Careers - NJ, PA, DE, MD - Application via WayUp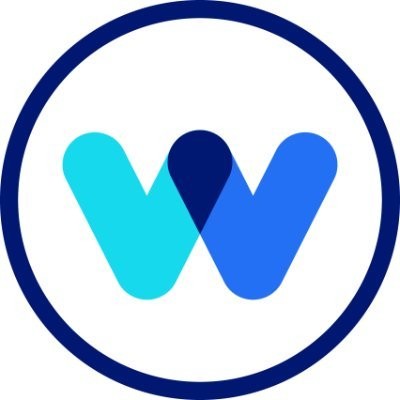 WayUp
Emmitsburg, MD, USA
Posted on Saturday, June 3, 2023
This role is with U.S. Navy. WayUp is partnering with U.S. Navy to hire top talent.
As a Navy Social Worker, you'll provide support to service members and their families in times of need. Many times, you'll counsel people who are about to deploy, offer crisis intervention to those who have a history of trauma and lead workshops on a variety of topics. Being a clinical social worker allows you to be a Navy Officer and a practicing professional in family services, case management and therapy/psychology. This career gives you with opportunity to provide care for the Sailors who need it most.
RESPONSIBILITIES
As a Social Worker and Officer in the Navy Medical Service Corps, you will typically provide:
Advocacy, guidance and counsel for currently serving and retired military personnel and their families
Resource coordination for social, psychological, behavioral, medical, financial, substance abuse, educational and transitional areas
Mental health therapy, from physical illness and disease to family issues and traumatic experiences
Crisis intervention


PAY AND BENEFITS
From the day you start, you'll receive:
Competitive salary
Free health insurance
Free housing
A retirement plan
30 days paid vacation per year


EDUCATION OPPORTUNITIES
The Navy offers generous scholarships, financial assistance and continuing education programs. You can finish your education with little or no debt and learn to lead others, further distinguishing your career, enhancing your credentials and expanding the boundaries of your expertise. Plus, if you're a student or resident, you can concentrate on your education or training, with no military/training obligation until after your program is completed.
Graduate Students
The Navy may pay for your medical education. You don't need to attend a military medical school. Attend a school of your choice and you may emerge debt-free. With the [Navy Health Professions Scholarship Program (HPSP)](https://www.med.navy.mil/Pages/Accessions.aspx), you may receive 100% tuition coverage during medical school, plus a monthly stipend, reimbursement of expenses and up to $20,000 sign-on bonus. Or, with the [Navy Health Services Collegiate Program (HSCP)](https://www.navycs.com/officer/hscp.html), you may receive from $134,600\* while attending medical school. This amount includes a generous monthly salary and housing allowance ranging from $3,280 to $5,610 for up to 24 months.\*
\*Navy HSCP housing allowance based on graduate school location. Increased offer amounts available in areas with a higher cost of living.
Practicing Social Workers Through the Navy Health Professions Loan Repayment Program (HPLRP), you may be eligible to receive financial assistance to pay down the cost of your graduate education.


All offers have many variables. To get details and find out which offer would benefit you most, request that a Navy Medical Recruiter contact you.
To qualify for employment consideration as a Social Worker in the Navy Medical Service Corps, you must meet these basic requirements:
U.S. citizen between the ages of 18 and 41
Master of social work (MSW) from a graduate school of social work accredited by the Council on Social Work Education (CSWE)
Minimum of two years' full-time supervised clinical social work experience (post-master's degree)
Current licensure/certification as a clinical social worker by the jurisdiction where practicing; licensure/certification must allow the social worker to practice independently


General qualifications may vary depending upon whether you're [currently serving](https://www.navy.com/joining-navy-if-you-have-served), whether you've [served before](https://www.navy.com/joining-navy-if-you-have-served) or whether you've [never served before](https://www.navy.com/joining-the-navy/requirements-to-join).
WORK ENVIRONMENT
As a Navy Social Worker, you'll serve in a variety of locations, including Medical Treatment Facilities (MTF), Major Military Medical Centers and Fleet and Family Support Centers around the world.
PART-TIME OPPORTUNITIES
There are part-time opportunities as a Social Worker in the Navy. The Navy Medical Corps offers you a truly diverse variety of academic, clinical and operational settings in which to practice. In some cases, you can even work in the same civilian hospital or setting you work in now. What's more, you will enjoy an unrivaled sense of pride and fulfillment known only to those who serve.
As a Social Worker in the Navy Medical Corps Reserve, you'll receive a first-rate benefits package, including your choice of these generous financial offers:
Up to $40,000 per year in specialty pay
An immediate one-time sign-on bonus of up to $30,000


Navy Reserve Sailors joining the Medical Corps as residents can get monthly stipend in excess of $2,200 while completing residency, plus up to $250,000 in medical school loan repayment assistance. Offers based on service commitment. Contact a Navy Medical Recruiter for complete offer details.
Take a moment to learn more about the [general roles and responsibilities of Navy Reserve Sailors.](https://www.navy.com/who-we-are/about-navy-reserve/navy-reserve-roles-responsibilities)