Citi, PBWM Technology, Summer Analyst, Data & Analytics (North America - 2024) - Application via WayUp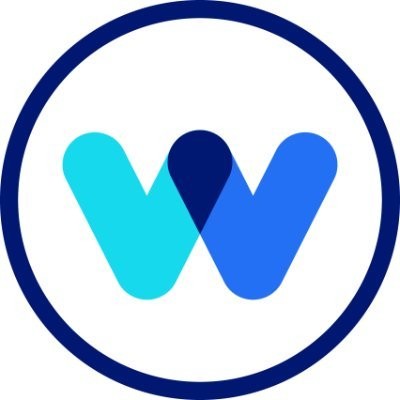 WayUp
IT, Data Science
Miami, FL, USA
Posted on Wednesday, September 6, 2023
This role is with Citi. WayUp is partnering with Citi to hire top talent.
You're the brains behind our work.
You're ready to bring your knowledge from the classroom to the scrum room, and Citi wants to help you get there. Whether it's honing your skills or building your network, we know that success can't come without growth. Our programs equip you with the knowledge and training you need to play a valuable role on your team and establish a long-term career here. At Citi, we value internal mobility, and career growth is not a question of if, but when.
Citi's Personal Banking & Wealth Management Technology Analyst Program (PBWMT) is seeking students for the software development track of its Summer Analyst program. These positions are based in Dallas (Texas), and Jacksonville (Florida) for students with targeted graduation dates between December 2024 and May 2025. The Summer Analyst program starts in June and runs for 10 weeks.
The best way to think about PBWMT is that we're a tech company inside a bank. We develop software that has a variety of end users: mobile apps and websites that help our customers manage their money, desktop software that allows our customer service agents to provide help and advice, and internal databases, microservices or tools that teams at Citi rely upon every day.
We provide you with the knowledge and skills you need to succeed.
Starting in June, the PWBMT Summer Analyst Program provides a 10-week immersive experience in one of our PBWMT teams. There are three tracks within this program:
Software Development (iOS, Android, Angular, Java)
Data & Analytics (Data Engineer, Machine Learning & Visualization)
Analyst (Project Management, Product Management & More)


Each track focuses on different skillsets, has its own application/interview process, and leads to full-time opportunities. All Summer Analysts will receive training, networking, and mentoring opportunities to help build the necessary skills for future success. Roles are assigned based on their skills and interests, as well as business needs.
Your time here will look something like this...
Our Data & Analytics team supports both customer-facing and internal applications in a variety of ways: whether it's getting data from Point A to B securely and efficiently; creating customized visualization tools for evaluating performance or forecasting outcomes; building and maintaining our Big Data pipelines; or scaling our data science models to production. We have three core roles available. To be successful during the internship, you should be confident in your related technical skills.
Data Engineer: Hadoop/Big Data Technologies, Spark, Google or AWS Cloud Development Data Solutions, Scala, Python, SQL. In this role, you will build/manage our Big Data pipelines and manage data migrations.
Machine Learning Engineer: Data Engineer skillset plus experience with Machine Learning concepts, frameworks and infrastructure. Here, you will scale our data science models into production-level applications.
Visualization Engineer: Angular/React, Java, Tableau. Create customized dashboards for reporting or forecasting models. This can be through full-stack web applications, Tableau or a combination of the two. Interns in this track will be considered for full-time Data & Analytics offers after graduation, with the freedom to again choose between the three roles above. Over time, you would have the option to learn multiple disciplines or specialize.


We want to hear from you if...
You are pursuing a Bachelor's degree in any discipline:
Preferred disciplines include Computer Science, Computer Engineering, Statistics, Mathematics or a related field.
You have a GPA of 3.0 or above (preferred)
You have an interest working in a high tech global technology environment and have a fundamental understanding of technologies, including by not limited to Hadoop/Big Data Technologies, Spark, Google or AWS Cloud Development Data Solutions, Scala, Python, Machine Learning concepts/frameworks/infrastructure, Angular/React, Java, Tableau, or SQL, or basic concepts of data structures, algorithms, distributed storage & compute.
You will not require sponsorship for U.S. work authorization now or anytime in the future.


Who we think will be a great fit...
A dedication to learning and a true passion for the business are vital. As industries all over the globe continue to restructure and grow, we are hiring professionals who have a global perspective on the future of banking and want to make an impact. We value diversity and so do you. We'll also be looking for the following:
Commitment to personal growth and career development, a strong desire to learn, and success in team environments
Strong communication, planning, and organizational skills
Desire to develop a deep understanding of the financial industry
Unquestioned commitment to integrity ethical decision-making


Annual Salary = $80,000
Job Family Group:
Management Development Programs
Job Family:
Intern
Time Type:
Full time
Primary Location:
Jacksonville Florida United States
Primary Location Salary Range:
$50,000.00 - $140,000.00
Citi is an equal opportunity and affirmative action employer.
Qualified applicants will receive consideration without regard to their race, color, religion, sex, sexual orientation, gender identity, national origin, disability, or status as a protected veteran.
Citigroup Inc. and its subsidiaries ("Citi") invite all qualified interested applicants to apply for career opportunities. If you are a person with a disability and need a reasonable accommodation to use our search tools and/or apply for a career opportunity review [Accessibility at Citi](https://www.citigroup.com/citi/accessibility/application-accessibility.htm) .
View the "[ EEO is the Law ](https://www.dol.gov/sites/dolgov/files/ofccp/regs/compliance/posters/pdf/eeopost.pdf)" poster. View the [ EEO is the Law Supplement ](https://www.dol.gov/sites/dolgov/files/ofccp/regs/compliance/posters/pdf/OFCCP_EEO_Supplement_Final_JRF_QA_508c.pdf).
View the [ EEO Policy Statement ](http://citi.com/citi/diversity/assets/pdf/eeo_aa_policy.pdf).
View the [ Pay Transparency Posting ](https://www.dol.gov/sites/dolgov/files/ofccp/pdf/pay-transp_%20English_formattedESQA508c.pdf)