Aristocrat, Specialist, Service Operations - People & Culture - Application via WayUp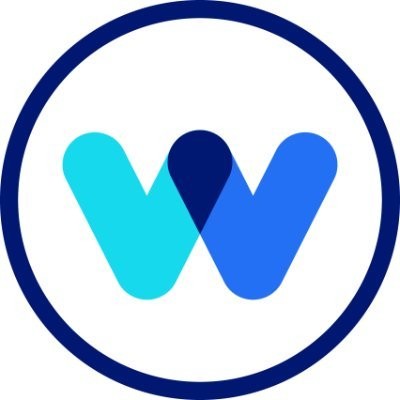 WayUp
People & HR, Operations
Las Vegas, NV, USA · Las Vegas, NV, USA · Nevada, USA
Posted on Thursday, October 12, 2023
This role is with Aristocrat. WayUp is partnering with Aristocrat to hire top talent.
Job Posting Title Specialist, Service Operations - People & Culture Summary The Specialist, People & Culture Service Operations role is responsible for responding to advanced and complex inquiries from employees, executing People & Culture transactions and data reporting using Workday and other systems. The role includes handling elevated and escalated requests, updating employee data and assisting employees directly by performing consultative actions or through third-party vendors. This role requires great attention to detail and an appetite for constantly improving People & Culture system, processes, and reports. What You'll Do
Provide excellent customer service in response to elevated and complex P&C inquiries from employees, P&C business partners and managers via multiple intake methods such as email, chat, phone or ticketing systems
Resolve inquiries accurately and timely by accessing knowledge guides and information in multiple HR systems.
Utilize a case tool for capturing all inquiries, customer information, case data, updates as well as communicating the resolution to requestor or escalating more complex issues to appropriate team.
Has acute knowledge gained from operating within a P&C Tier 1 customer care environment across local benefits, talent acquisition & Workday data maintenances processes and policies
Perform employee data maintenance directly including mass EIB loads into the Workday system and provide business process data mapping validation
Act as an escalation point for Tier 1 and Utilize the case tool for capturing all inquiries, customer information, case data, updates as well as communicating the resolution to requestor
Perform deep benefit administration transactions and processes, consult with employees on health, welfare inquiries, engage internal stakeholders such as payroll for accurate payroll deduction processing and work with third-party vendors or government agencies to ensure compliance
Handle executive requests, elevated inquiries and employee escalations timely and accurately.
Support recruiters, candidates directly and perform all recruiting administration scope of service transactions
Effectively communicate HR policies and programs while listening and explaining sophisticated subjects.
Manage workload efficiently to fulfill commitments in accordance with established service level agreements (SLAs) What We're Looking For
Bachelor's Degree in IT, Business or related field or equivalent work experience
2-4 years prior experience working in a P&C or HR contact center/Shared Service or operations environment supporting inquiries and transactions across multiple HR or P&C functions such as benefits, employee data maintenance, recruiting
2-4 years of Workday HCM, EIB mass load experience and reporting experience
A genuine interest in working within a HR or People & Culture operations team
A passion for excellent customer service, adaptable & flexible
Excellent verbal and written communications in English
Ability to multitask and work effectively and efficiently, delivering high-quality work in a fast paced, changing work environment
Ability to comply with handling sensitive and confidential employee data
Works under general direction; must be able to work independently
Ability to utilize knowledge guide materials in performing research and answering inquiries Why Aristocrat? Aristocrat is a world leader in gaming content and technology, and a top-tier publisher of free-to-play mobile games. We deliver great performance for our B2B customers and bring joy to the lives of the millions of people who love to play our casino and mobile games. And while we focus on fun, we never forget our responsibilities. We strive to lead the way in responsible gameplay, and to lift the bar in company governance, employee wellbeing and sustainability. We're a diverse business united by shared values and an inspiring mission to bring joy to life through the power of play. We aim to create an environment where individual differences are valued, and all employees have the opportunity to realize their potential. We welcome and encourage applications from all people regardless of age, gender, race, ethnicity, cultural background, disability status or LGBTQ+ identity. We offer a range of flexible working options through all.flex, our flexible hybrid work model and invite you to have a conversation with us about flexible working. EEO M/F/D/V
World Leader in Gaming Entertainment
Robust benefits package
Global career opportunities Our Values
All about the Player
Talent Unleashed
Collective Brilliance
Good Business Good Citizen The US based roles may require registration with the Nevada Gaming Control Board (NGCB) and/or other gaming jurisdictions in which we operate.


Pay Range
$86,664-$160,947
Pay Rate Type: Salary
Our goal is to pay a market competitive salary focusing near the median of our pay ranges. However, final offers for all positions will be based on several factors such as experience level, education, skills, work location, and internal pay equity.