Success Academy Charter Schools, Associate/Specialist, K-12 Science Content Design - Application via WayUp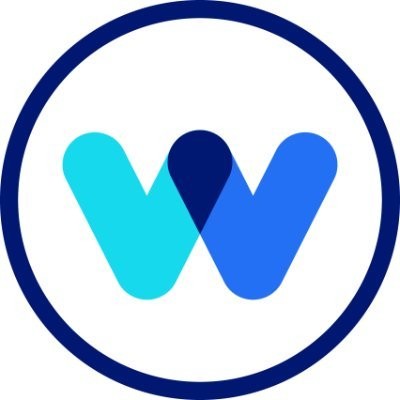 WayUp
Design
United States
Posted on Thursday, October 12, 2023
This role is with Success Academy Charter Schools. WayUp is partnering with Success Academy Charter Schools to hire top talent.Thanks for your interest in Success Academy! Running the largest, fastest-growing, and highest-performing network of public charter schools in New York City takes a village - families, children, teachers, advocates, and supporters alike. We love to welcome you to our community! We work tirelessly every day to ensure each child in NYC has access to a fun, rigorous, whole-child education regardless of zip code or economic status. When you join SA, you play a part in giving every student who walks through the doors of one of our 53 schools in NYC a fair shot at reaching his or her potential. Job Description: Reporting to the Program Lead for K-12 Science , the Associate, K-12 Science Content Design will be a results-driven educator looking to use their rigorous academic knowledge and strong project management skills to design, write, and revise new and existing Chemistry and Physics courses aligned to our pedagogical values and Science program vision. Key responsibilities include:
To plan and write a rigorous and relevant Science curriculum as part of a multi-year Science program
To create all necessary lesson materials, lesson plans, and curricula for units of the course that are aligned to both the internal vision for Science at Success Academy and the academic state of the field
To support curriculum content creation for other courses in our K-12 Science program
To work with school based faculty and leadership on training and implementing the curriculum
A successful applicant will have the following skills, characteristics, and values:
Demonstrated knowledge of Science, with demonstrated expertise in Biology, Chemistry, or Physics
Extremely strong writing skills
Exceptional work ethic and ability to work flexibly and collaboratively
Talent in logistics and project management
To apply, please send a resume and cover letter outlining your candidacy. Resumes without cover letters will not be reviewed . ( Note: While completing the online application your cover letter may be uploaded to the same screen where you will find the resume you uploaded earlier in the process.) About Success Academy: We're redefining what's possible in public education. We set out to tackle this education crisis with a groundbreaking school design that delivers a rigorous, whole-child education to students from all backgrounds. Today, as the fastest-growing, highest-performing chart school network in New York, our network of 49 K-12 schools enrolls 20,000 students, most of them low-income children of color, and outperforms every district in the state, proving irrefutably that all children are capable of excellence. Current Success Academies Employees: Please apply through the Jobs Posting in your Success Academies Workday Account .You will be asked to log in through your Okta Profile.We are an equal opportunity employer and value diversity at our organization. We do not discriminate on the basis of race, religion, color, national origin, gender, sexual orientation, age, marital status, veteran status, or disability status. We actively seek applications from people of all backgrounds to strengthen our community and the perspectives needed to flourish in a multicultural world. Success Academy offers a full benefits program and opportunities for professional growth. Learn more about our philosophy, benefits, and team at our Working Here page.Success Academy Charter Schools does not offer employment-based immigration sponsorship.