Arup, Graduate Specialist Technology, Analytics & Research (STAR) Analyst (Available 2024) - Application via WayUp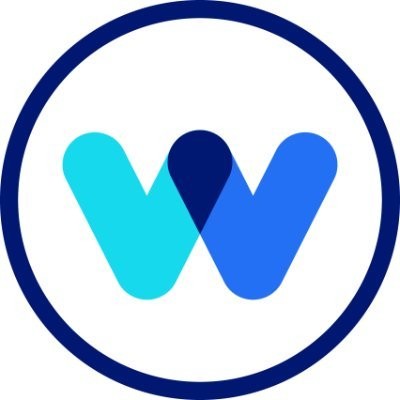 WayUp
IT, Data Science
Edison, NJ, USA
Posted on Thursday, October 12, 2023
This role is with Arup. WayUp is partnering with Arup to hire top talent.
A Future with purpose
At Arup we're dedicated to sustainable development and to do socially useful work that has meaning. Our purpose, shared values and collaborative approach has set us apart for over 75 years, guiding how we shape a better world.
We solve the world's most complex problems and deliver what seems impossible, with curiosity and creativity. We're a thriving and growing organization which offers you many possibilities to shape a better world, and your future.
The Opportunity
Arup is one of the world's leading risk and resilience advisors, strengthening the capacity of our clients to understand risk, build resilience, and generate co-benefits for those most impacted by natural hazards and climate change. This position will be with the Specialist Technology, Analytics and Research (STAR) team in New York, NY, a center of excellence for technical innovation in resilience. We create new services and digital tools from cutting edge technologies and methods to advance Arup into new markets which usher in a safer, healthier, sustainable and resilient future. We are a multi-disciplinary team with deep technical expertise in the built environment and a passion for increasing the resilience of communities. We can virtually simulate almost anything in the built environment, utilizing the best of risk modeling and digital innovation to predict the physical, financial and social impacts of natural hazards. Through this approach, we provide strategic advice of the highest technical caliber to inform decision-making and align resilience investments to manage risk and maximize co-benefits, allowing our clients take action with confidence.
Responsibilities of this specific role will include, but not be limited to the following:
Undertake qualitative and quantitative risk assessments for multiple natural hazards including seismic, flood, extreme wind, sea level rise, and extreme heat, among others , in present and future climate conditions. This includes:
Hazard data analysis: working with historical and modeled natural hazard datasets, including global climate models and downscaled climate data, for a broad range of natural hazards
Vulnerability modeling: apply both qualitative descriptions and quantitative modeling of building and infrastructure assets' vulnerability to various hazards
Risk assessments: use advanced simulation methods (e.g., Monte Carlo simulation), statistical analysis, and first-principles of engineering calculations to determine risk outcomes such as annualized loss estimates
Employ and develop automation scripts for risk models and other daily tasks.
Support the development of risk mitigation, climate adaptation and resilience-based design strategies for new and existing projects and portfolios, including private building portfolios, critical infrastructure, and cities, campuses, and communities.
Support the development of project deliverables including reporting, data visualization, digital platform delivery, and giving presentations.
Is this role right for you?


We're looking for graduates who are curious and ready to evolve how you think and work. Our strength comes from how we respect, share and connect our diverse experiences, perspectives and ideas. At Arup, you belong to an extraordinary collective - in which we encourage individuality to thrive. If you can share your knowledge and ideas and encourage others to do the same; whilst having a desire to deliver excellent services for clients - we'd like to hear from you.
Qualifications:
Required:
Minimum of a 4-year Bachelor's degree in Structural Engineering, Civil Engineering or Climate Science
Basic understanding of computer programming/coding to enable hazard and/or engineering risk calculations and results postprocessing / visualization.
Understanding of basic statistics and probability concepts.
Interest in understanding risk and improving the resilience of assets in the built environment considering different hazards.
Understanding of factors which influence the resilience of buildings and other physical infrastructure, organizations, and communities.
Understanding of multi-hazard qualitative and quantitative risk assessment methods and models.
I nterest in climate science, climate change models, and downscaling.


Preferred:
Cover letter included in application submission
Minimum3.0 GPA or higher
A MS or PhD in engineering, science, or risk management is desirable but not required.
Familiarity with structural engineering concepts and structural analysis under extreme loading such as seismic/wind
Proficiency in statistical analysis and communication of probability and uncertainty.
Familiarity with probabilistic risk modeling concepts and methodologies, such as FEMA P-58 and HAZUS, or similar. Multi-hazard experience is desirable but not required.
Familiarity with vulnerability and risk assessment methods for linear assets, i.e. utility and transit networks.
Proficiency in computer programming and coding experience.
Familiarity with GIS tools, e.g., ArcGIS.
Subject matter expertise with one or more hazards such as seismic, wind, landslides, etc. wind, wildfire, flood, sea level rise, heat, climate change, etc.
Familiarity with interpretation and quantitative analysis of weather and climate data, including an understanding of climate science, climate change models, and/or climate data downscaling.
Experience or familiarity with the built environment, i.e. buildings, transportation infrastructure, electrical generation and transmission, telecommunications, and other civil infrastructure.
Familiarity with resilience-based design and climate adaptation strategies and retrofit measures for the built environment


Our team's notable projects
Disaster and climate risk assessment for Tongatapu, Tonga (Asian Development Bank)
Stanford University climate risk and resilience study
University of British Columbia Seismic Resilience Study
Resilience-based seismic design of the 181 Fremont Tower, San Francisco
Seismic renovation feasibility study for Judicial Council of California
Resilience-based Design Initiative (REDiTM) for earthquakes, floods, and wind
Multi-hazard risk analysis and resilience strategies for hospital, universities, transportation infrastructure, company headquarters, and datacenter campuses
Multi-hazard risk assessment for the global supply chain of commercial and manufacturing facilities
Resilient design facilitation for new-build healthcare facility in Houston, Texas
Tornado life safety risk assessment for national portfolio of warehouse buildings
Natural hazard risk assessment for major northeastern water utility network


What we offer you
When you start your career with Arup, you will have the opportunity to deliver high quality valuable work for our clients. Our inclusive and diverse work environment will allow you to thrive and build your technical, project management and business development skills needed to be successful in our firm. As a Graduate you have the opportunity to attend our Graduate Experience Program giving you the opportunity to meet your peers across the region and learn about our people, projects, and clients through panel discussions, design activities, and networking events.
New York City Hiring Range \- The good faith base salary hiring range for this job if performed in New York City, NY is $74,000 to $81,000 per year. Benefits are not included in the base salary. Please note hiring ranges for candidates performing work outside of New York City, NY will differ.
Benefits that Work \- At Arup, we have a comprehensive and valuable benefits program that works for our employees and their families while keeping costs low. These benefits provide health and welfare security for you as well as paid time off for rest and renewal. Our Global Profit Share Plan (paid bi-annually) provides an opportunity for you to share in the success of the Firm. As a valued employee of Arup, you can also choose to participate in our 401(k) plan with up to 10% company match to help you save for your future.
Flexible Working \- We believe that flexible arrangements create a more inclusive way of working that supports our diversity and the wellbeing of our people. Options for alternative schedules and the ability to work outside of the office for a portion of your workweek are available.


Next Steps
We will be reviewing our candidates for this position on a rolling basis. Once you have applied you will be evaluated and potentially moved on to the next round, at which point a member of the talent resourcing team will reach out to you directly.
Different people, shared values
Our internal employee networks support our inclusive culture - from race, ethnicity and cross-cultural working to gender, LGBTQ+ and disability - we aim to create a space for you to express yourself and make a positive difference - Discover more about life at Arup at www.arup.com/careers/your-life-at-arup .
Arup is an equal opportunity employer, and all qualified applicants will receive consideration without regard to race, color, religion, sex, sexual orientation, gender identity, national origin, protected veteran status, spouse of protected veteran, or disability.