Adobe, 2024 Intern - User Experience Researcher - Application via WayUp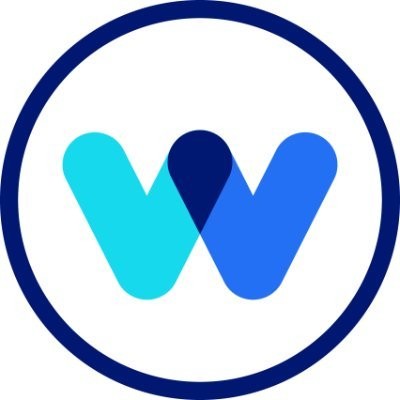 WayUp
Design
Arkansas, USA · New York, NY, USA
Posted on Friday, November 3, 2023
This role is with Adobe. WayUp is partnering with Adobe to hire top talent.
Our Company
Changing the world through digital experiences is what Adobe's all about. We give everyone-from emerging artists to global brands-everything they need to design and deliver exceptional digital experiences! We're passionate about empowering people to create beautiful and powerful images, videos, and apps, and transform how companies interact with customers across every screen.
We're on a mission to hire the very best and are committed to creating exceptional employee experiences where everyone is respected and has access to equal opportunity. We realize that new ideas can come from everywhere in the organization, and we know the next big idea could be yours!
The Opportunity
The User Experience Center of Excellence team in the Adobe Technology Services organization, is driven to lay a user-centered and data-driven foundation for how technology supports our Adobe employees. We are seeking an User Experience Research Intern to help improve our workplace digital solutions. Our group builds & enables solutions that empower a global force of Adobe employees to do their best work.
The individual for this internship will be encouraged to jump into the weeds of important initiatives & build the right research studies for business needs. They will partner with multidisciplinary Adobe teams, and leverage Infuse, our internal design thinking framework, to ensure that user needs are kept at the forefront of our work.
The ideal candidate would be able to clearly understand research methodologies and be interested in the cross section of research, design, business, & enterprise tool solutions.
What You'll Do
Run employee research studies from start to finish
Build research plans and materials, coordinate study launches, and analyze & synthesize data into concrete insights
Clearly communicate reasoning to research approach, and insights back to teams
Advocate for employees by articulating research findings through clear and insightful presentations with a strong point of view
Work directly with design and technical teams to realize user-based recommendations
Analyze and prioritize user issues and gaps to advise product roadmaps and address problems optimally and consistently
Engage with different roles across Technology Services and other internally facing teams to understand and influence business, technical, and user experience needs


What You Need to Succeed
Working towards a degree in Human-Computer Interaction, Design, Psychology, Cognitive Science, Neuroscience, Social Science, Anthropology, Human Factors or related fields - or shows significant study in these fields from other coursework
Some experience conducting user research, design research, or human factors research
Some experience using digital whiteboarding tools & remote research tools
Ability to analyze qualitative and quantitative data and turn them into insights
Ability to work with teams across multiple geographies
Excellent communication and presentation skills
A passion for operational excellence and a high regard for exceptional user experience
An ability to thrive in a fast paced, dynamic, and fluid environment
Curiosity about design thinking and up-leveling skills
Clear communicator, creative problem solver, organized work style, dedicated to user-centricity, with a growth mindset


Our compensation reflects the cost of labor across several U.S. geographic markets, and we pay differently based on those defined markets. The U.S. pay range for this positionis $38.00 -- $51.00 hourly. Your recruiter can share more about the specific pay rate for your job location during the hiring process.
Adobe is proud to be an Equal Employment Opportunity and affirmative action employer. We do not discriminate based on gender, race or color, ethnicity or national origin, age, disability, religion, sexual orientation, gender identity or expression, veteran status, or any other applicable characteristics protected by law. Learn more.
Adobe aims to make Adobe.com accessible to any and all users. If you have a disability or special need that requires accommodation to navigate our website or complete the application process, email accommodations@adobe.com or call (408) 536-3015.
Adobe values a free and open marketplace for all employees and has policies in place to ensure that we do not enter into illegal agreements with other companies to not recruit or hire each other's employees.